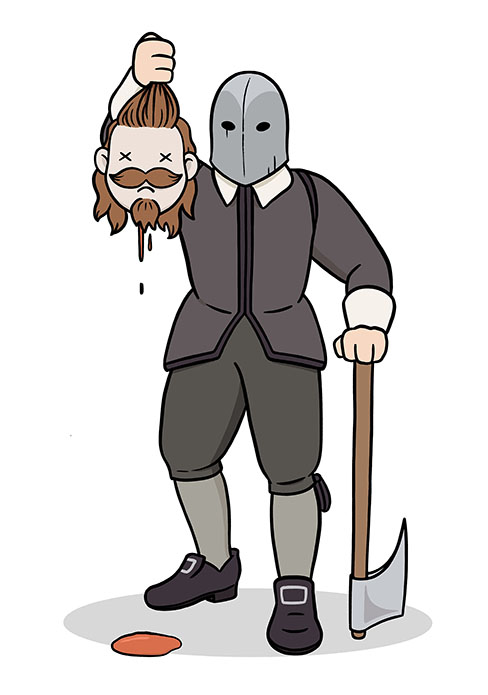 Taking inspiration from the Civil War tracts in Newcastle University Special Collections, artefacts from the National Civil War Centre, and drawing on the expertise of historian Professor Rachel Hammersley from Newcastle University, this website has been designed to support Key Stage 3 History students who are learning about the British Civil Wars.
By engaging with the information, videos, activities, sources and quizzes on the website, students will develop their knowledge and understanding of this important period of British history, looking at chronology, cause and consequence, change and continuity and significance. The source-based activities, based on material from Newcastle University Special Collections and the National Civil War Centre, provide opportunities for students to engage with rich primary source material and develop their source comprehension, interpretation and analysis skills.
Acknowledgements
We are very grateful to all the teachers who have advised us on the content and structure of this website to ensure it meets the needs of Key Stage 3 students. We would also like to thank Professor Andy Hopper from the University of Leicester for creating a video on 'Turncoats' for this website. Special thanks to Professor Rachel Hammersley from Newcastle University for creating videos, editing content and acting as an adviser.
Illustrations by Amy Gallagher
We welcome your feedback on this website – please get in touch – lib-web@ncl.ac.uk
Other useful websites
Below is a list of other websites you may find useful
National Civil War Centre: http://www.nationalcivilwarcentre.com/ – Museum in Newark, Nottinghamshire. As well as being open to the public, they offer workshops and online learning resources for schools.
Civil War Petitions: https://www.civilwarpetitions.ac.uk/key-stage-3-history-survivors-of-the-english-civil-war/ – A website containing activities for KS3 based on petitions to the state from veterans and their families for welfare payments as a result of injuries and bereavements sustained during the Civil Wars.
BBC Bitesize KS3: https://www.bbc.co.uk/bitesize/topics/z4rg87h – Webpages for Key Stage 3 students to help you learn about Charles I, Civil War and the Restoration. You can also test your knowledge and watch some video clips.
Spartacus Educational: https://spartacus-educational.com/Stuarts.htm – Webpages about key people and events of the Stuart years including primary sources.
The National Archives: https://www.nationalarchives.gov.uk/education/resources/civil-war/ – Investigate the conflict involving King Charles I, Parliament, the people and Oliver Cromwell using sources from the National Archives.
John D.Clare.net Key Stage 3 at www.johndclare.net -Information and source-based activities on the causes, events and significance of the Civil Wars and on the role of women
History Learning Site: https://www.historylearningsite.co.uk/stuart-england/ -Webpages about key people and events of the Civil Wars.