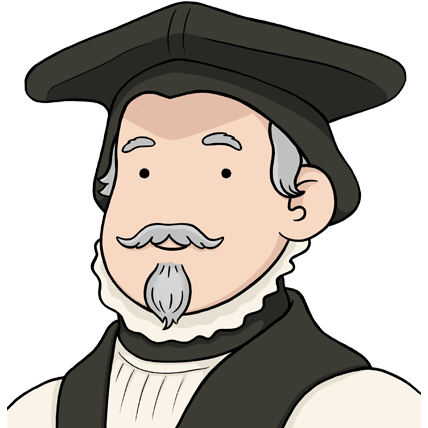 Archbishop William Laud
Born: 7 October 1573
Died: 10 January 1645
Roundhead or Cavalier? Cavalier
Role in the Civil War
Before the start of the Civil War, the Archbishop of Canterbury, William Laud was King Charles I's religious adviser responsible for implementing religious reforms known as Laudianism. These reforms were unpopular as they were seen by many as being too Catholic and Laud made many enemies- especially amongst Puritan MPs in Parliament.
In 1640, the Long Parliament accused Laud of High Treason, and in 1641 he was arrested and imprisoned in the Tower of London, where he spent the early years of the Civil War. In 1644, Laud was put on trial for treason, declared guilty (despite a lack of evidence) and executed on 10 January 1645.
Did you know?
William Laud's trial was managed by William Prynne, a Puritan whom Laud had imprisoned (and whose ears had been cut off) in the 1630s for publishing pamphlets which attacked Laud's religious reforms.