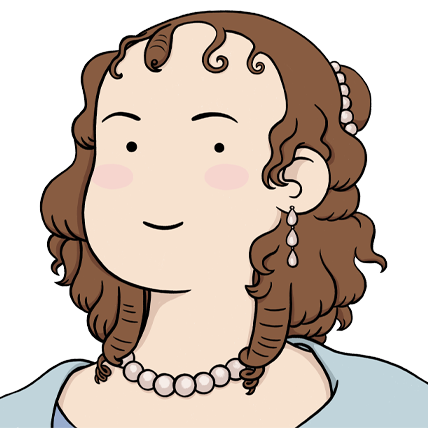 Queen Henrietta Maria
Born: 25 November 1609
Died: 10 September 1669
Roundhead or Cavalier? Cavalier
Role in the Civil War
Queen Henrietta Maria was the French, Catholic wife of King Charles I. When Civil War broke out in 1642, Henrietta Maria was in the Netherlands, selling and pawning jewels to raise money to pay for Charles' army. Henrietta Maria returned to England in 1643 with weapons and professional soldiers and marched at the head of her army, calling herself Generalissima (Commader-in-chief).
She was reunited with Charles in July 1643, and by 1644 was pregnant with her ninth child. In April 1644, Henrietta Maria said goodbye to Charles and went into confinement (this is where Royal women would stay in their private rooms and only see their ladies- in- waiting and female family members until the baby was born).
Henrietta Maria never saw her husband again and, after giving birth to her daughter in June 1644, was forced to flee to France for safety.
Did you know?
Henrietta Maria's marriage to Charles was not a happy one at the beginning. However, after Charles's favourite the Duke of Buckingham was assassinated, the couple became close and grew to love each other.